eleventymod
Hello and welcome to Eleventyfest, an exchange for any and all media (vids! podfic! art! fanmixes! fic! crafts!) and any and all characters (the Ponds! the Paternoster Gang! Clara! Canton! Liz X!) in Doctor Who s5 - 7.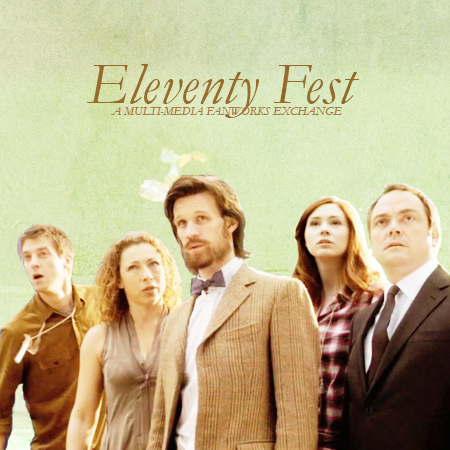 Signups will open
this Friday, June 14th
! The timeline for the fest is not wibbly-wobbly, for your convenience.

Timeline:

Friday June 14th: Signups open
Friday June 28th: Signups close
Monday July 1st: Assignments go out
Saturday August 31st: Assignments due
Sunday September 1st: Posting starts

Rules and other info coming very soon.
GERONIMO!